Height: 5'5"
AGE: MID THIRTIES
Nationality: BRITISH
EYES: BLUE
HAIR: BLONDE
WAIST: 26″
HIPS: 38″
BREAST: 34E
BASED IN: LONDON
PHYSIQUE: The perfect hourglass with defined abs and toned body

Hello Gentlemen,
Warm welcome to my website! I am Khloe Diaz, a former bikini competitor turned personal trainer and elite companion.
I have achieved great success by having won many competitions in the UK and the USA in the past, although gentlemen have told me I could still easily compete as I absolutely love staying in shape and keeping my body super fit and toned – fitness is still one of my biggest passions.
Now I am in my thirties, I no longer compete, preferring to enjoy everything that life has to offer, including travelling, fine dining and indulging in the occasional naughty glass of champagne.
I love travelling, having lived in New York briefly & Sydney for two years. I toured most of Australia over there summer months and am well travelled in USA, most especially the East Coast… I love Chicago, and Miami is one of my favourite holiday destinations.
I am more than happy to to travel to you anywhere in the world, and it can certainly be arranged for minimum half a day or longer.
I adore Italy, Spain, France, but am certainly open to new adventures.
Let me be your fantasy. My bubbly personality is matched with my high energy approach to life, making me the perfect elite companion for an unforgettable experience.
I am happy to travel across the UK, and on request, internationally with gentleman, ladies and couples.
You may have read reviews that I have a very sexy and enthusiastic attitude to dating, treat me with respect and I will make all your dreams come true.
My style is as close to California bikini wearing beach blonde that you could ever wish for. I am all about the effortless glamour of elegant lingerie too, with the allure of so much more.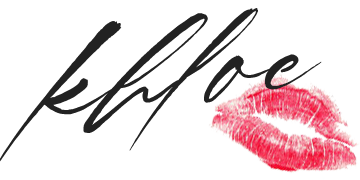 KD Sensuous Experience
A romantic sensuous and passionate experience
Slow striptease… passionate french kissing… mutual oral… sensual full body massage to offer a sensory romantic experience. I will tease you and please you.
KD Naughty Experience
Do you have a naughty roleplay fantasy for me to reenact?
To have your fave porn played in the background, taking the PSE porn star experience to the next level with much more active and adventurous sex positions. Dirty talk … light bondage… sex toys… kinky outfits, and much more.
KD Girlfriend Experience
~Accompany you to events
~All day shopping & styling your wardrobe
GF experience starts with a bespoke monthly allowance tailored to your needs. But it means I will always priorities your booking requests.
~Dedicated messages in a style of your choice.. Daily/weekly/monthly.
Watch me shower in the mornings, dressed at the gym…out for lunch ..dressed up for dinner. Exclusive videos only for you!
By providing me with an allowance to spend on myself, you are therefore providing me more free time to create breathtaking videos and photos for your eyes only.
If you wish to become my gentleman, to take care of my needs for new heels and exquisite lingerie, I promise you it will stay our secret.
In return, to show my appreciation for your generosity, I will send you personalise videos, wishing you good morning, good night..or good meeting at work. Always saying your name, to ensure that every video I will send will be made especially just for you.
Would you like a virtual girlfriend to show your family as you have no desire to settle down yet? I am open for any discreet arrangements-it will forever stay our little secret -that is a KD promise ..and that never breaks.
KD girlfriend experience will be bespoke and tailored specifically to your requirements so POA
Brief Encounters:
Incalls at my luxury apartment in SW6 Fulham. No concierge. From the minute you walk in the building, you'll feel like you have walked into a 5 star hotel. As soon as the door opens, a sensuous sensory experience awaits… soft lighting, music, and candles throughout the spacious apartment in the bathroom with Sheraton bath towels and a selection of Tom Ford unisex fragrances available for you to use. For the gentlemen who enjoys the finer things in life.
1 hour … Incall From 400/ Outcall From 450
90 min … Incall From 550/Outcall From 600
Every additional hour +250/+300
Dine In with Khloe
Would you like to enjoy a healthy home cooked dinner made by me?
3 hours of fun at mine … Starting from 800
Lunch dates
Including 1.5hrs at lunch then 1.5hrs in the bedroom
3 hours … Starting from 800
Dinner dates
Fine dining is one of my true great passions and I've been to many in London, so don't hesitate to ask for some recommendations to create a truly memorable evening together. (2 hours dining then 2 hours back at your hotel or my luxury apartment)
4 hours … Starting from 1000 
Overnight
Including dinner drinks & private time includes at least 6 hours of sleep.
12 hours … Starting from 2000
Luxury Overnight
The fun doesn't end at night. Let's enjoy breakfast in bed & more time to play.
14 hours  … Starting from 2500
24 hours (Full Day) … Starting from 3000
Weekend of naughty fun … Starting from 5000
Outcalls
I'm happy to visit you at your 4/5 star hotel in central London. All return taxi fares must be provided.
If you'd like me to visit your residence, I'll need to see proof of address and a 20% deposit paid upfront.
Photo credit: Mike Cohen Photography
Spring/Summer 2021 Collection
Photo credit: Eden B Photography
Understand that women love to be spoiled. Its not just about the materialistic things but it's also about making a simple effort to be creative.
So if its a bottle of wine/champagne, perfume or lingerie… The fact you made an effort goes a long way. I will be remembering our session and you long after our date is over…
CHAMPAGNE
"Champagne is one of the elegant extras in life." ~ Mark Twain
If you want to see me sparkle buy me champagne! Anyone that knows me knows I adore a perfectly chilled glass of pink champagne its the perfect gift for getting to know me during longer bookings.
Cristal
Dom Perignon
Laurent Perrier Rose
Ruinart Brut Rose
Veuve Cliquot
Lanson Rose
A few of my favourite Champagnes. It does not have to be the most expensive bottle, as long as its chilled. But please note I hate any prosecco or cava no matter how good it is in your opinion, I dislike them intensely, so French champagne only!
LINGERIE
I have very full enhanced 34E bust.. size small waist for g-string & matching suspenders. Size medium stockings. I do love Agent Provocateur but unfortunately only certain styles fit. Honey Birdette on the other hand is a dream come true for my curves and fits me perfectly. I also like the very luxury bordelle lingerie & bondage wear.
Honey Birdette
Bordelle
Agent Provocateur
SEXY SHOES
"Shoes transform your body language and attitude. They lift you physically and emotionally." ~ Christian Louboutin
I adore sexy high heels and my all time fave has to be Christian Louboutin with the sexy red sole, but I do also love many Italian designers the higher the better!
Christian Louboutin
Guisseppe Zannoti
Dsqaured2
Jimmy Choo
Kate Biltoft
PLEASURE PARLOUR
I do have a wide selection of toys, vibrators, bondage kits, blindfolds and other naughty treats to enjoy together. My fave brand is LELO.
KD SCENTS
I love Oud… woody  scents with notes of vanilla amber, rosewoods, pepper, luxurious and captivating  scents such as:
Creed Royal Princess Oud
Tom Ford  Tabacco Vanille
Tom Ford  Vanille Fatale
Louis Vuitton Ombre Nomade
Nobu, Mayfair
Zuma, Knightsbridge
Haakasan, Mayfair
Sexy Fish, Mayfair
MNKY House
The Cut at 45 Park Lane, Mayfair
Hawsmoor, Soho
Sketch( The lecture Room & Library), Mayfair
Coya
Umo-Mayfair
China Tang at The Dorchester, Mayfair
Scotts-Mayfair
CORE by Claire Smyth -Notting Hill
Helene Darroze at The Connaught
Alain Ducasse at The Dorchester, Mayfair
Dinner by Heston Blumenthal, Knightsbridge
Le Gavroche, Mayfair
Amaya, Belgravia
Fave Hotels
Blakes
The Shangri-La hotel at the Shard
Mandarin Oriental, Hyde Park
Nobu hotel
The Lanseborough
The Connaught
Clardiges
The Berkeley hotel
Four Seasons
The Chiltern Firehouse
The London Edition
I can't wait to meet you! Prior to making a booking, please familiarise yourself with all the info given on my website. You can make initial contact by sending a brief message send via text to +44 7311 750330.
Regardless of the method of contact, I will require you to fill in my booking form through the button below. Only booking requests with complete information will be arranged. Thank you!
AVAILABILITY:
I am available Monday to Sunday late morning till 9pm evening. However if you require a much earlier morning appointment or late evening I am more than happy to accommodate with 24 hours notice and a deposit of 20% has been paid . For overnight bookings or FMTY at least 48 hours notice is preferred to plan my beauty appointments ensuring I look my very best for our rendezvous.
I do not offer 30 min bookings, I don't enjoy this type of booking so please don't insult me by asking. For first  time bookings I would suggest at least 90 mins as perfect opportunity to have some chat beforehand and get to know each other
DEPOSIT:
When we have agreed on chosen date and Time I will require a small deposit of 20% paid via bank transfer or PayPal  to secure this showing me your in intentions are real. The balance can be paid cash upon arrival which I appreciate if you to me in envelope discreetly at start of booking. I don't like having to ask for this and will  me feel more at ease if I don't need to and you are prepared .For longer bookings such as Fly me to you or weekend breaks all flights must be paid for and 50% must be paid for at time of booking.
Deposits are non refundable, I understand somethings in life you can't prepare for so I will be happy to rearrange only if this is 48 hours prior to booking then I can accommodate you at a later date but if cancelled less than 48hrs you will lose your deposit. I only accept a few bookings a week so my days are very carefully planned to fit into my busy gym schedule and beauty salon visits always making sure I'm perfectly groomed. Please be aware I treat each and every booking like a first date and make a lot of considerable effort preparing g to meet you so when I get last min cancellations its very frustrating. I value your time and effort taking time to meet me so I hope you do value my time equally.
Thank you for taking your time to read more about me.
I'm very excited to have launched my very first website, I really hope you like it!
I am also very looking forward  to start traveling, as the world opens again!
I would like to schedule my very first European city-tours, therefore if I get enough  interest for any cities from my European destination-wish-list (see below), I will make it my priority to add the most popular cities as my next destination!
If you would be interested to meet me somewhere in Europe, please kindly express your interest by emailing me with the chosen city and indicating a month if possible, so I can plan to see you.
If the location of your dreams is not on my short destination list, but you would be willing to look after me and take care of my exclusive arrangements including business class flight and first class accommodation, I am happy to accompany you and only you anywhere in the world.
I reassure you that during our time away my attention will be on you, with my phone and mind disconnecting from the world, so I can take care of you the way you deserve it, and I will ensure that together we will make your biggest dreams come to reality, and that no secret wish of yours will be unattended!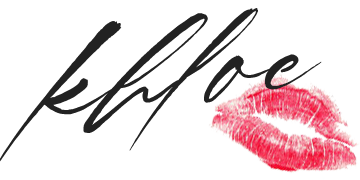 My Destination Wishlist:
France:
– Paris
– South of France (Cannes, Nice, St Tropez and Cote D'Azur including Monaco)
– Lyon
Italy:
– Milan
– Rome
– Venice
– Florence
– Portofino
Spain:
– Madrid
– Barcelona
– Ibiza
– Marbella
Germany:
– Munich
– Frankfurt
– Düsseldorf
Switzerland:
– Zurich
– Geneva
– Basel